The Second Amendment
Protect Your Right to Bear Arms in Hawaii
I can defend you against the following state and federal gun charges and more:
Assault, Terroristic Threatening, Murder, Manslaughter
Unlawful use of weapon, including brandishing, unintentional or reckless discharge, reckless endangering
Unlawful possession, sale, or transport of a firearm or assault weapon
Possessing an unregistered or unlicensed firearm, or carrying without a permit
I, Kevin O'Grady, have experience handling Second Amendment civil rights cases against the state of Hawaii. If you were arrested for weapons-related charges, you should bring your case to my law firm, The Law Office of Kevin O'Grady, LLC.
I am an experienced criminal defense attorney in Honolulu who can analyze your case and help you determine whether law enforcement infringed on your Second Amendment right to bear arms. There are many individuals who are able to get acquittals, case dismissals, or other positive results because their rights were violated.
When your Second Amendment rights are not upheld, you can suffer from the following, and more:
Limitations on your freedom as an American
An inability to properly protect yourself and your loved ones
Wrongful criminal allegations that can result in penalties and a tainted record
Action by the Courts in Hawaii
You, as an American, have more rights than any other citizen in the world. One of those rights is the fundamental Constitutional right to keep and bear arms. You have this right, enshrined in the Second Amendment of the United States Constitution and many state constitutions. It is the most important civil right— the palladium of rights. It is ancient and protects all the other civil liberties.
Although the Second Amendment predates the Constitution and is in the Bill of Rights, it has been largely ignored for more than two centuries. Now, the United States Supreme Court has started applying it to the states and federal laws as it deserves to be. The right to keep and bear arms to defend yourself requires the courts to examine laws and regulations that have for decades trampled this most important and time-honored freedom.
Talk to a Honolulu Criminal Defense Lawyer
Do you have a petty misdemeanor or full misdemeanor conviction? Did you know that some misdemeanor convictions could bar you under federal law from exercising your Second Amendment rights? Some might bar you under state law.
Does your state burden your right to keep and bear arms with useless, repetitive, and pointless paperwork, forms, or other requirements? Do they require you to get permission to exercise your rights, or do they leave the ability to exercise this freedom in the unfettered discretion of a bureaucrat or a law enforcement officer who thinks only cops should have guns?
Martha Stewart is a felon by virtue of not telling the whole truth while being interrogated by federal agents regarding stock transactions that she probably didn't remember. As a result, she is barred from possessing a weapon under federal law, even though the whole point of barring convicted felons from owning weapons was ostensibly to prevent murderers from owning guns. Do you think this is fair or Constitutional?
Protecting Your Second Amendment Rights
I am the only NRA referral attorney in Hawaii and am the U.S. Law Shield attorney for the state of Hawaii. Both the NRA and U.S. Law Shield have selected me as a trusted and experienced gun crime defense lawyer, referring clients in Hawaii, who have been charged with gun crimes, to me. It is my duty to protect and defend the freedom of those who now face criminal charges after acting in self-defense.
Read the news story below to learn about my efforts to help Hawaii residents protect their right to bear arms: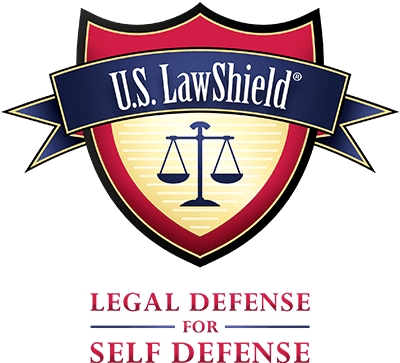 If you feel that your right to keep and bear arms has been or is being violated, come talk to me about your situation. Contact my firm online or call (808) 521-3367 to schedule a free consultation!